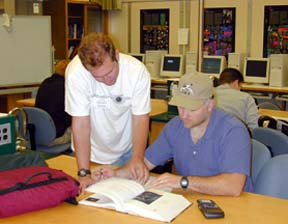 Location: Sewell Hall, 105C (105 can be used if there is no classes)
Drop-in Tutoring hours:
The Physics Tutor Center is an ideal setting for students to meet and work on assignments. Here you will find experienced tutors, reference materials and an atmosphere conducive to learning physics. All computers in S105C, S105 and S107 are available to students for their research, online-homework and lab reports. The center is a popular and successful addition to the Physics program.